Mental Toughnesss for Runners by Michele Ufer, proved an invaluable resource for German Police officer, Achim Dieterich, as he ran and biked across Florida to raise money for the Fraternal Order of Police in Pinellas County.
The donations collected along the way are to be used to support the families of police officers who died in the line of duty.
Achim suffered continual pain during the race – but his desire and motivation was to help the families who suffered loss, no matter what pain his body experienced.
To continue the race to the end, Achim needed a well-trained body – but also to believe in himself. Mental Toughness for Runners provided invaluable advice and tips which helped him to complete the race.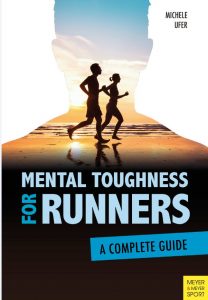 Author, Dr. Michele Ufer is an expert in sports and management psychology and a successful ultrarunner. He motivates not only athletes, but executives and other high performers and promotes top performance.
More information on this story can be found here
Further information on 'Mental Toughness for Runners' can be found here.